Raymond Sigimet
Keith Jackson & Friends: PNG Attitude, 18 August 2022
"I heard footsteps brushing against the grass and crackling the dry leaves. I looked up and was surprised to see a pretty young woman, all Afro and earrings"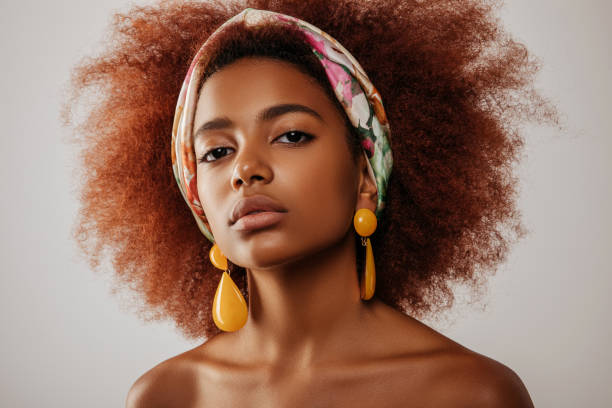 FLASH FICTION – This is my story of Penny, someone I met unexpectedly. On a Wednesday.
Our meeting was extraordinary and it happened on this particularly insignificant Wednesday.
I got to know that Penny is a Capricorn, born in the month of January.
She's of slim build, rather serious and insecure, something of a dreamer.
She's let her hair grow into a Mela-Afro perfectly balanced on her head. When she smiles, her dimples smile too on a smooth, copper-brown face.
Her full name is Penelope, but she said she shortened it to Penny because Penelope was too popular a name.
Wow! Penelope a popular name! I didn't know that.
But I should tell you, I have this boyish thing for the name Penelope.
Ever since I laid eyes on the Spanish Hollywood actress Penelope Cruz. The name conjures bliss and heaven.
It's my secret embarrassment.
___________
Penny said she decided to change Penelope to just Penny out of love.
"Thou must love God …thou must love thyself and … thou must love thy neighbour …" she said.
"There were two other girls in my school with the name Penelope.
"So I went to the school administrators and politely requested a name change.
"They agreed and I became Penny. I did it out of love for me and them."
I didn't probe further but suspected it was something to do with her insecurity.
I imagined my boy crush Penelope Cruz being Penny Cruz. It didn't sound right.
And I wouldn't be who I am now.
___________
In the shade of a tall eucalyptus I sat on a concrete bench, puzzled.
The campus park was well populated. All the other benches were occupied with what looked like tutorial groups.
I observed them and chewed at the lid of my Bic biro. It tasted like plastic.
The crossword was indeed a puzzle.
___________
The previous day I'd got the page with comics, crossword and astrology from my roommate's newspaper.
I told him I needed the puzzle and he obliged.
"Bro, I just need to get my head out of my arse," I'd said.
"Been going around in circles these past few days working on a political science essay."
"A sad predicament, bro. Hope you find your way," he'd consoled, tearing out the page and passing it to me.
___________
I sucked on the Bic top and turned my attention to the comic strips.
This distracted me for a few minutes. The humour in the punchlines was dry. Not enough to raise my mood.
I glanced at Sagittarius in the star signs – my birth month reading was hopeful but incomplete and strange.
'You need room to grow and blossom. You are going to meet someone in a meeting that will be brief and forever.'
I had no idea what this meant.
But at that very moment I heard footsteps brushing against the grass and crackling the dry leaves.
I looked up and was surprised to see a pretty young woman, all Afro and earrings.
"Hi, may I sit on this side. Hope I'm not disturbing or intruding. It's the only bench with free space."
My brain froze for a split second.
"Ah, of course, for sure, you….. Take a seat."
"Thank you…" She extended a thin, warm hand.
"My name's Penny."